Useful Products …
Yoga Mats, Blocks, Straps, and Therapy Balls
JadeYoga is committed to making the world's best performing, most environmentally-friendly yoga mats. All mats are made sustainably in the US from natural rubber, are PVC-free and contain no other synthetic rubber. They provide an optimum grip and offer better cushion and more resilience than any other yoga mat. You can just feel the difference. JadeYoga has partnered with Trees for the Future and plants a tree for every mat sold.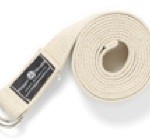 Cotton straps are useful for yogis of all levels. D-ring buckle style on sturdy 1-1/2 inch cotton webbing adjusts easily and holds securely. 10 foot strap ensures yogis of all sizes will easily adjust the strap for a variety of uses.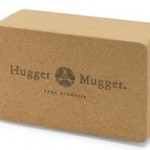 Fast-growing, renewable cork makes these blocks stable, long lasting and comfortable. Cork is extremely durable, yet slightly porous, giving it the perfect balance for use in yoga blocks. Its natural texture provides traction while the heavier weight provides for stability and the rounded edges make this block very comfortable in supported poses.
The Yoga Tune Up Original Therapy Balls measure at about 2 1/2″ in diameter each and are made of a special rubber that grips at your skin, grabs at multiple layers of muscles, and rubs out adhesions and tension, providing a deep tissue massage. Includes mesh drawstring snug-grip tote.
The Yoga Tune Up Plus Therapy Balls  are slightly larger than the original Therapy Balls, measuring at just over 2 3/4″ in diameter. Some bodies require more surface area and height to obtain a greater depth of pressure – and the Therapy Ball PLUS delivers. Use them in their custom designed snug-grip mesh tote for spine rolls (top of the neck, down to the sacrum), as well as IT band & thigh rolls and so much more!
I want a FREE Skype session with Laura!