Winter 2015 Retreat
 Your Body, Your Practice, Your Joy
Find Comfort and Strength
January 17-24, 2015
Prana del Mar, Baja, Mexico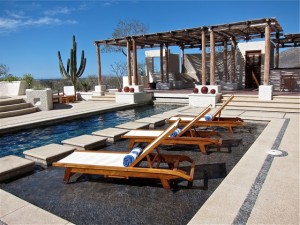 Join Laura Peskoe on an inspiring adventure for a week long yoga retreat to stunning Prana del Mar, in Baja, Mexico. Located at the southern tip of Baja with the Sierra de la Laguna mountains as a backdrop to the east, the endless expanse of the Pacific Ocean to the west, and the rugged desert all around, a feeling of serenity and tranquility amplifies the effects of a daily yoga practice.
Learn about your body and how to develop a practice suited to your individual needs. Explore your alignment on and off of the yoga mat. Uncover your Body's Blind Spots – areas that have gone underused, overused, misused or just downright abused –  to discover habits that are contributing to tension and pain. 
The retreat includes:
Two yoga classes per day incorporating meditation, pranayama and YTU therapy balls.
7 nights accomodations at the luxurious Prana Del Mar Retreat Center. Visit www.pranadelmar.com to learn more!
Three incredible organic feasts per day plus fruit & snacks available throughout the day. Most meals are vegetarian with fresh fish and seafood served occasionally throughout the week.
Ground Transportation on January 17th and January 24th.
Pricing: Double Occupancy $2,000.00/per person  Single Occupancy $2,850.00
Space is limited! Reserve your spot early!
Early Registration Discount…Save $100 when your $500 non-refundable deposit is received by September 15th. Final Payment is due in full by December 15th.
Spa Services as well as optional excursions such as horseback riding, whale watching, snorkeling, surfing, cooking classes and day trips to Todos Santos are available for an additional cost.
Flights should be made to San Jose – airport code SJD.
Space is limited. Contact Laura at 773.383.2481 or via e-mail at laura@yoga-tonic.com for more information and to reserve your room.