Welcome…
Move Better, Feel Better, Live Better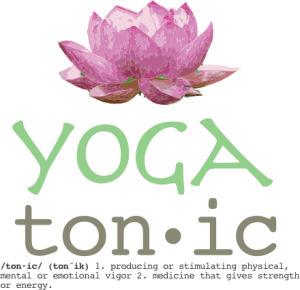 If you or someone you know deal(s) with pain, please join us for the next FREE Connect and Learn webinar.
I'm honored to be an expert guest speaker at January's webinar on Yoga for Pain. The other guest speakers are Energy Healer, Kari Mitchell, and Nutrition Therapist, Jen Marshall, and they will be laying some profound knowledge on you. (Hello, anti-inflammatory diet! Emotions and their connection to the physical body! Amazing topics!)
I hope you'll spread the word and join us for this very powerful, FREE and informative event on 1/21. Replay available for all registrants.

Yoga Tonic, an online and mobile studio, gives every student, whether beginner or advanced, "too tight for yoga", extra "bendy" or somewhere in between, a place to practice yoga, safely, mindfully, and with laughter.  Utilizing an array of modalities – different styles of yoga, biomechanics, Yoga Tune Up & Yamuna therapy self-massage balls, Orth-Bionomy, etc – we work with YOU to achieve your goals. An alignment based, individualized and playful yoga that takes your well-being seriously. Students learn how a regular yoga practice can greatly improve your quality of life.
Start where you are but start now.
I want to receive free videos and blogs 
from Yoga Tonic about living better!