November 2018

During this special weekend retreat, we'll reclaim our natural movements, 
the way we moved before we learned our bad habits and sat for much of the day. Release old patterns of movement that are contributing to aches and pains. We're going back to our natural comfortable selves while reveling in the beauty of nature around us.
Nature and Movement
November 9-11
Stevensville, MI
I'm thrilled to be offering an inspiring weekend Yoga and Movement retreat. I hope you'll join me for Natural Bodies / Natural Beauty, November 9-11 in Southwest Michigan.
We'll find strength, balance, and flexibility while exploring the healing power of nature. It will be a weekend of movement through yoga, biomechanics / movement, self-massage therapy balls, hiking, and campfires!
Our home for the weekend will be Yoga House International, a beautiful retreat center located on 14.5 acres of wooded farm land in Southwest Michigan just 5 miles from the dune studded shoreline. Surrounded by rolling vineyards, lush farmland, and open sky, its a true refuge from ordinary life – perfect for yoga and hiking during the day and campfires at night.
For my beloved Chicagoans, this weekend retreat is a short drive from the city and the weather will be about the same. Canadian yogis will find Michigan a touch warmer for this weekend away and the Floridians will be wearing every piece of clothing that we own!
Michigan has beautiful dunes to hike so bring appropriate clothing. Of course, you can always opt to sit by the campfire instead. The owner has also arranged a tour of the local brewery for us or we can go off on our own and visit a nearby winery.
I am thrilled to offer this weekend retreat before the craziness of the holiday season is upon us. I hope you'll join me, my fabulous yogis!
Early registration pricing of $710 is until September 14. Price after September 14 is $750.
Cost includes 4 yoga and movement classes as well as lodging and delicious meals at Yoga House.
Register here.
I'm bringing my unique style of yoga to help you learn about your body and return to your natural state. You'll become much stronger and more at ease in your body, mind, and spirit through yoga, movement, and self-massage ball therapy.
I believe that we are all in charge of our own well-being. During this weekend of movement, you will learn about your body and how to be your best teacher. I'll give you the knowledge, the skills and the motivation to take the steps that you need to develop your own daily Self-Care Practice. You will learn how to  move better, feel better, & live better.
The retreat includes:
Evening Yoga Practice on Friday,
Morning & Afternoon Yoga Practice on Saturday
Morning Yoga Practice on Sunday
(The schedule, like our bodies, is flexible and fluid
depending on arrival times of yogis.)
2 nights accommodations at the magical Yoga House, a place that nourishes your body, mind, and spirit.
Three delicious organic feasts per day. Dietary needs are accommodated.
Optional free events include a tour of Haymarket brewery and access to the grounds, including guided hikes along the dunes led by Clare, owner of Yoga House.
Pricing (includes Friday & Saturday lodging, meals, and classes with Laura):
$750.00
Space is limited! Reserve yours now.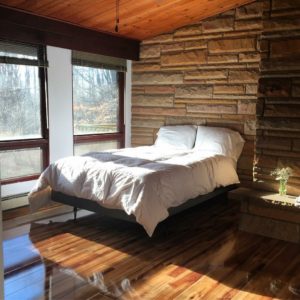 Natural Movement / Natural Beauty