Balls to the Wall! 
Melt Muscular Pain with the Use of Therapy Balls
Saturday, March 29
1:00-2:30 pm
Cost: $35 (includes a set of Yoga Tune Up® therapy balls)
Limited Space – RSVP to laura@yoga-tonic.com .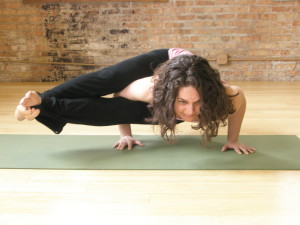 Targeted self-massage penetrates through layers of skin and muscle to massage deeply into your high tension areas
Free up body congestion, increase circulation, and unbind unnecessary knots
Reduce or altogether eradicate pain and stiffness due to chronic tension, injury, or other traumas
Beginner friendly!
Plan to leave this workshop feeling revitalized and happier!
Laura Peskoe, MSW, E-RYT has been practicing yoga since the early 1990′s and teaching since 2001. Diagnosed with fibromyalgia in 1999, she understands how pain can impact your life. Drawing on the many schools of yoga and movement she has studied, Laura helps you find your individual way to living with as little pain as possible.